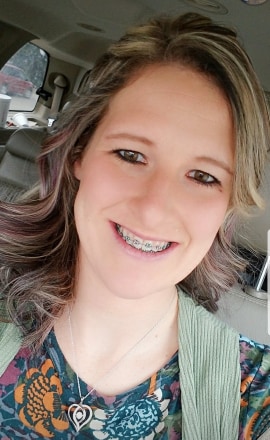 Felicia Patrick
Executive Director
Hi my name is Felicia and I am REDEEMED and new in Jesus! My story began when I was 8 years old and my mom died of alcohol poisoning. I was sent to live with my father who was on and off of drugs and in and out of prison. By the time I was in eighth grade, I had been sexually abused and was already experimenting with marijuana and smoking cigarettes. By the time I graduated high school I was in a toxic, physically and mentally abusive relationship, and in full blown addiction. I had two children who were both taken by the department of child services due to my life choices in 2009. In 2012, I found myself at the Noble House Ministries, where I surrendered my life to Jesus Christ, found a whole new support system, and was educated in all of the life skills, community resources, and parenting skills I'd lacked. I gained back custody of my children. In 2014 I was remarried to an amazing godly man. God opened mighty doors where I was able to join the Noble House Board of directors, where I served for 4 years. In November of 2019, I was given the position of Executive Director here at Noble House Ministries! I will be 8 years clean from drugs this year. I serve as a first responder/firefighter in my community and I LOVE it. I now have 3 beautiful children and still have the supportive team I first met at NHMI surrounding me! And a heart full of Jesus, to spread to those who are in the same shoes I once was! I am blessed and honored to give back to this ministry, and I love the team I work with! God is so good and faithful and his love is never-ending!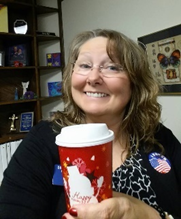 Debi Pfaffenberger
House Manager
Debi has many talents, although being a nurturing and motherly friend is at the top of the list. She served as the executive director from 2011 to 2015 and was as nurturing then as she is now. Debi has now come to the Noble House in a different capacity working as part time case manager and loves on the women and children during their stay. She will be overseeing the domestic violence program at the Noble House, and Noble House is better for having her wisdom and leadership on the team!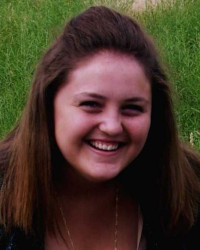 Cammi Vallejo
Case Manager
Hi! My name is Cammi. I was born to addicts, but I was blessed to be raised by amazing parents who were very focused on healing and showing my siblings and I that life doesn't have to be chaos and scary. I've spent my life determined to break the cycles of addiction and abuse that I was born into. I've got two little girls now and we started coming to the Noble House together to volunteer once a week. Doing so has reignited my passion for helping others to break the cycles they've been stuck in to create a better heritage for their children.