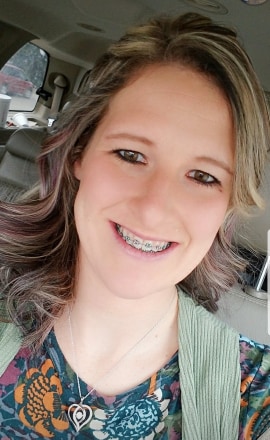 Felicia Patrick
Executive Director
Hi my name is Felicia and I am REDEEMED and new in Jesus! My story began when I was 8 years old and my mom died of alcohol poisoning. I was sent to live with my father who was on and off of drugs and in and out of prison. By the time I was in eighth grade, I had been sexually abused and was already experimenting with marijuana and smoking cigarettes. By the time I graduated high school I was in a toxic, physically and mentally abusive relationship, and in full blown addiction. I had two children who were both taken by the department of child services due to my life choices in 2009. In 2012, I found myself at the Noble House Ministries, where I surrendered my life to Jesus Christ, found a whole new support system, and was educated in all of the life skills, community resources, and parenting skills I'd lacked. I gained back custody of my children. In 2014 I was remarried to an amazing godly man. God opened mighty doors where I was able to join the Noble House Board of directors, where I served for 4 years. In November of 2019, I was given the position of Executive Director here at Noble House Ministries! I will be 8 years clean from drugs this year. I serve as a first responder/firefighter in my community and I LOVE it. I now have 3 beautiful children and still have the supportive team I first met at NHMI surrounding me! And a heart full of Jesus, to spread to those who are in the same shoes I once was! I am blessed and honored to give back to this ministry, and I love the team I work with! God is so good and faithful and his love is never-ending!
Nicole McBride
Case Manager
Hi my name is Nicole McBride and I am a single mom to three amazing girls. In November of 2018 we came to Noble House to flee an 11 year abusive relationship. Upon entering Noble House I was extremely scared and nervous to navigate a whole new life. Noble House became a safe haven for me to learn how to become independent and self sufficient. In April of 2019 I was offered a job as a case manager and graciously accepted and have been here ever since. I truly have a passion for helping others. I enjoy being able to guide women and children to find the inner strength to transform their lives.
Melissa Slone
House Manager
Hi my name is Melissa and I am thankful to Jesus for being able to be a part of the Noble House. My story starts when I was young. The first five years of my life my father was in prison and I did not meet him until I was five years old. I was raised in a home with a single mother and two siblings. Around 12 years of age I started using drugs, drinking alcohol, and smoking cigarettes with the permission of my father. When I turned 16 years old I decided that was not the life I wanted to live so I left that in my past and started moving forward. My father's side of the family and my two siblings moved further into their drug use. I had my first child at the age of 21 with a guy who was not interested in being a father. At the age of 22 I got married to a guy who was physically abusive and controlling. During this marriage I felt myself turn to alcohol more and more and felt stuck in a situation I could not get out of alone. My sister saved me from this relationship. I then had more relationships with guys who were toxic. I had my second child when I was 26, two weeks after the father left. I met my husband shortly after. The first seven years he was fighting his addiction and struggling. During that time, I had my third child and was a single mother of three struggling to make ends meet. In 2016 after being apart from my husband (who was just a boyfriend at that time) for over a year, he decided to get clean and try to repair our relationship. In November of 2016, we decided to attend a family members' church and turn our lives to Jesus. In January 2017, we were married and the next day we both were baptized and now serve Jesus. I started college in 2018 for my associate's degree in Human and Social Services. In January 2020, I was blessed with the House Manager position here at Noble House and love that I get to help the women and children.